---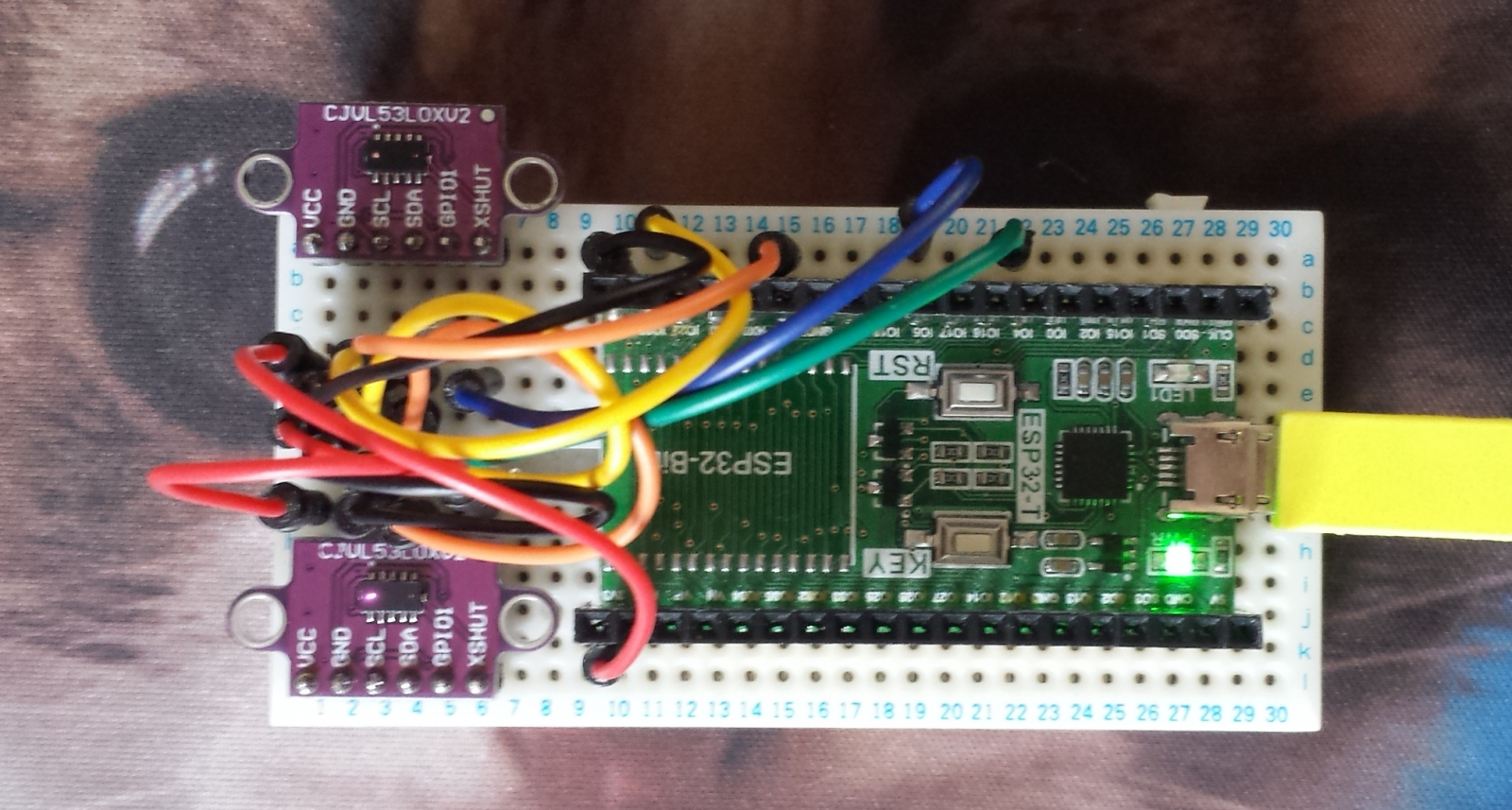 Two is better than one...... (or 4 or 8 etcetcetc).
Following successful experiments with 1 single Time of Flight distance sensor mounted to Stepper, watching the scan process its seems to lend its self to setting the scan to just 180° and mount two sensors back to back to extract the whole 360°...... (or 90° scan with 4 sensors, hope you see where I am going with this :-)
Generally I2C devices come with a fixed address, so doubling up the same I2C animals with the same I2C address is not possible...... unless Slave address's are implemented.
The VL53LOX sensor has a trick up its sleeve ... the "XSHUT" pin (aka..
...